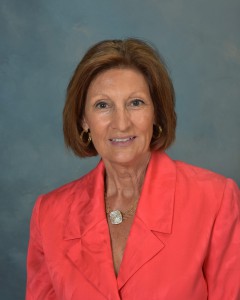 Linda Daniel 
Cell: 706-881-6017 – Email: lindad@daniel-realty-ins.com
Licensed since 1988
Past President of Lagrange Multi List as well as serving on various committees
Specializing in residential sales and listings in Lagrange, Troup County and Newnan. 
Over 20 years of experience in Relocation Services 
My husband and Owner of Daniel Realty & Ins. Agency, Inc, Jim Daniel,  and I work together to help you with all your Real Estate needs whether it is buying or selling residential or commercial property.   Our family owned business has been open for over 60 years and we have the expertise in finding the right property for your needs.
Trey Daniel
Cell: 706-881-1968 – Email: treyd@daniel-realty-ins.com

Trey Daniel is the current and third generation President of Daniel Realty & Insurance Agency, Inc. and has been licensed in both Real Estate and Insurance since 2000. Trey specializes in Residential and Commercial Real Estate along with Home, Auto & Commercial Insurance.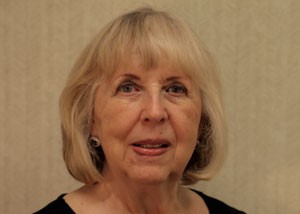 Beverly Lock, GRI
Cell: 706-594-9556 – Email: beverlyl@daniel-realty-ins.com
Attended Stetson University and graduated with a BA in Psychology from Converse College
Licensed Broker since 1983
Specializing in listing and selling homes and land
I love to help clients find their dream home, whether it is a first time homebuyer or a special home on the lake
Carolyn P. Warren
Georgia/Alabama Realtor
GRI - I, II, III - CREO Specialist
Specializing in Home, Land, Commercial, and Relocation Properties
Member of: Local, State, and National Association of Realtors w/ Designations. 
Served on:
     Education Committee/Chair Person/MLS
     Ladies Chamber of Commerce
     Past Matron - Order of Eastern Star
     Church - Pianist/Organist/Clerk/Historian
     WMU Director, Teacher and Pastor's Wife
Office Direct: 706-882-1848, ext 108
Cell # 706-402-4222
Email: carolynw@daniel-realty-ins.com
Helping to make your dreams become a reality!
     
Joyce Pope (Retired)
Cell: 706-884-5572 – Email: joycep@daniel-realty-ins.com
Specializing in listing and selling homes and other forms of real estate
Suzanne Ormsby
Cell: 706-402-6201 – Email: suzanne786@aol.com
Suzanne obtained her Salesperson license in 1999 and her Associate Brokers license in 2007. Suzanne is member of the Lifetime Achievement Club with the Troup County Board of Realtors. Suzanne specializes in REO's (bank owned) as a listing agent, maintenance property preservation coordinator and is a superb buyer's agent as well. She has lived in LaGrange since 1987, considering it her true home after many years of travel with the Air Force as a dependant. Suzanne is fluent in the German language, having had a German mother and her father active in the Air Force for 25 years before he retired in Rapid City, South Dakota. Suzanne and her husband, Jack, have a total of five daughters, four grandchildren, with another on the way and too many Poodles to publicly admit to. When not selling real estate Suzanne enjoys many hobbies, but most of all Oriental Middle Eastern dance with her troupe, The AMENA Fusion Dancers, who can been seen at charity events throughout the area. Calling Suzanne always guarantees a successful sale!  
Sally Broome
Email: sallyb@daniel-realty-ins.com
Sally Broome joined Daniel Realty & Insurance Agency, Inc. in 1974 and specializes in all forms of commercial insurance.
Gail Gordon
Cell: 706-957-2243  Email: loneoakgail@aol.com
Gail received her BA Degree from LaGrange College followed by her MA and EdS from the University of West Georgia. She worked in the public school system for 20 years before getting her real estate license in 2004. Gail was part owner and most recently broker at Lone Oak Realty before joining Daniel Realty in 2016 as associate broker.
Michael Young
Cell: 706-333-1190    Email: rmyoung1013@gmail.com
Michael is a graduate of Troup High School and  attended the University of West Georgia where he graduated with a BA in Real Estate. He joined the company in 2021 and is licensed in Real Estate and specializes in Residential and Commercial Real Estate.